Paprika is one of the world's most versatile spices, with a rich flavor that complements a wide range of dishes from various culinary traditions. As we delve deeper into its two main variants—smoked and regular paprika—it's critical to understand their differences. While they both come from the same pepper species, the processes they go through and the flavors, aromas, and textures they produce show a fascinating divergence. As a result, their culinary applications can differ, catering to different palates and dish requirements.
What is Paprika?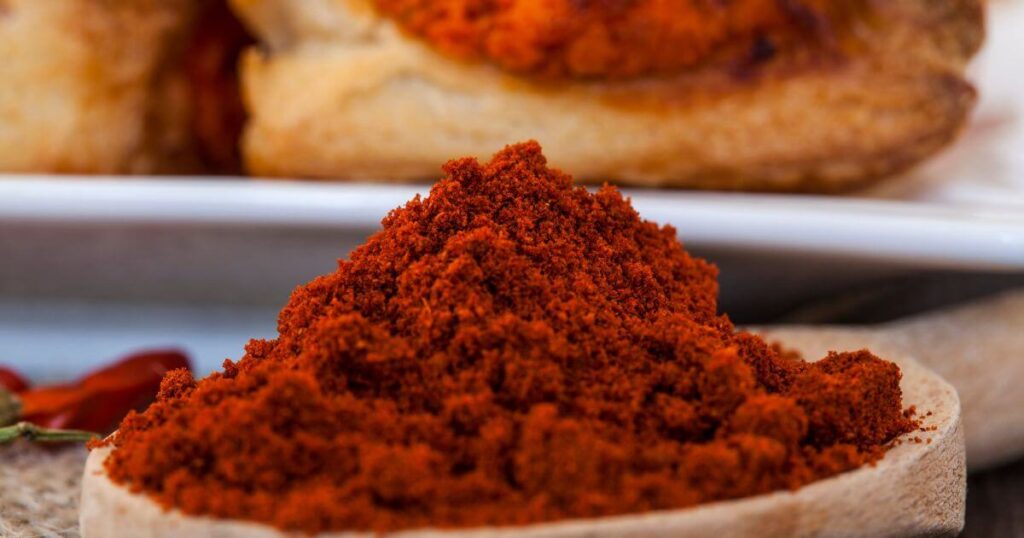 Paprika is a tapestry of culinary history and cultural significance, not just a spice. This rich red powder, made from ground dried peppers, specifically bell or chili peppers, is a testament to the perfect balance of sweet, bitter, and spicy notes. Its vibrant color, reminiscent of sunsets, adds a splash of color to dishes while providing an irresistible mild heat, captivating palates without overwhelming them.
Paprika has long been revered in Hungarian and Spanish cuisines, two cultures that have championed its use and refined it to perfection over the centuries. Paprika is the heart and soul of iconic dishes in Hungary, such as goulash, a hearty stew that embodies the country's culinary identity. Hungarians use paprika in dishes other than goulash, such as chicken paprikash, pörkölt, and many soups, demonstrating its versatility.
Meanwhile, in Spain, paprika adds flavor to various regional dishes. It's essential to chorizo, a popular Spanish sausage, and Galician octopus dish. Spaniards enjoy paprika in tapas, paellas, and other traditional dishes, incorporating the spice's distinct flavors into the fabric of their culinary traditions.
The distinctive flavor profile of paprika results from a collaboration between nature and nurture. The climate strongly influences the cultivation of the spice, which is a delicate process. The sun, soil, and seasons all nurture these peppers, ensuring that each grain of paprika carries the essence of its origin.
What is Smoked Paprika?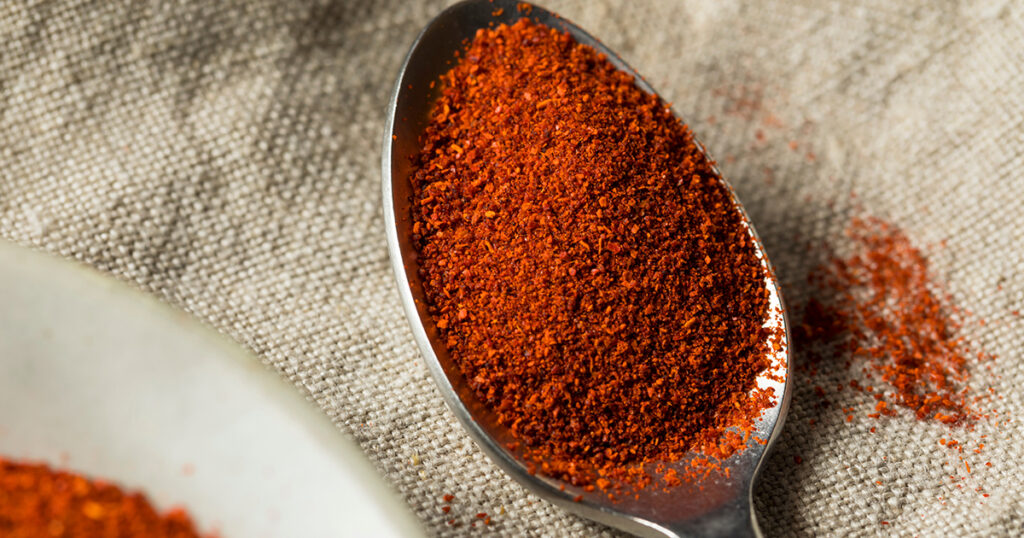 Smoked paprika is a symbol of Spanish culinary artistry. This spice, known as 'Pimentón de la Vera' in its native Spain, retains the essence of the land and the traditional processes that gave birth to it. Smoked and regular paprika have the same origin: both are made from dried peppers. What distinguishes the former is its distinct drying process. Instead of simply air-drying the peppers, they are dried over wood fires, imparting an unmistakably smoky aroma and flavor.
This distinct smoky flavor distinguishes smoked paprika from its regular counterpart in the culinary world. It's not just the heat or the vibrant colors it produces, which range from a fiery red to a deep, smoky burgundy. It's about the story of each pinch, a tale of traditions, firewood, and age-old Spanish techniques.
Unsurprisingly, smoked paprika has earned a place in several classic Spanish dishes. Paella, a rice dish rich in Spanish culinary history, frequently highlights the depth of smoked paprika. Furthermore, it's an essential ingredient for grilled meats, adding a layer of smokiness and enhancing the flavors of hearty stews and robust sauces.
Smoked paprika has become a favorite in modern kitchens, particularly vegan and vegetarian dishes. Its smoky essence gives plant-based meals a 'meaty' aroma and flavor, making them richer and more nuanced. This transformative quality highlights the versatility of smoked paprika, making it indispensable in traditional and contemporary cuisines.
Similarities between Smoked Paprika and Paprika
Paprika and smoked paprika are made from the same pepper and ground into a fine powder. This link ensures they both retain a fundamental flavor unmistakably "paprika, regardless of their specific nuances." They all have a vibrant red color that enhances the dishes' visual appeal and indicates the rich essence they bring.
Another factor that binds them together is their widespread acclaim in European culinary landscapes. Both spices are popular in European cuisines, particularly Hungarian and Spanish dishes. They're praised for adding a distinct depth to dishes while brightening and elevating flavors. The paprika flavor is unmistakable in everything from hearty Hungarian goulash to iconic Spanish paella.
Furthermore, both spices are available in a variety of heat levels. Whether you want the gentle warmth of a milder variety or the spicy kick of a hotter variety, there's a paprika for you. Because of this adaptability, both smoked and regular paprika find their way into a wide range of recipes, catering to a wide range of palates and preferences.
Finally, the global appeal of both spices cannot be overstated. Their influence extends beyond Europe to kitchens worldwide, where they are admired for their versatility. Both types of paprika have found a home in fusion cuisines, where they blend seamlessly with other spices and ingredients, demonstrating their ability to harmonize with a wide range of flavors and culinary traditions.
Differences between Smoked Paprika and Paprika
The flavor is what distinguishes smoked paprika from regular paprika. Smoked paprika has a deeper, smokier flavor than regular paprika, which is sweeter and milder. Smoked paprika's smoky flavor can transform a dish, adding depth and richness that regular paprika lacks.
Their culinary applications may differ as well. Smoked paprika is commonly used to add a grilled or smoked flavor to dishes, whereas regular paprika adds warmth and color. Consider smoked paprika-infused grilled meats or stews with an aromatic profile instead of a light sprinkling of regular paprika on deviled eggs or salads for a burst of color and a hint of sweetness.
Furthermore, the production method of smoked paprika, in which peppers are dried over wood fires, distinguishes it from the sun-dried process of regular paprika. This difference in drying technique affects not only flavor but also aroma. When you open a jar of smoked paprika, you immediately notice the woody, smoky aroma, whereas regular paprika has a more subtle, earthy aroma.
These spices' production regions also show distinct differences. While both types of paprika are celebrated in Spain, smoked paprika, known as 'Pimentón de la Vera,' is associated with the La Vera region due to its distinct smoking process. The Murcia region, on the other hand, is well-known for producing paprika without using a smoky drying method. Regular paprika is more commonly used in Hungarian cuisine, as evidenced by dishes such as goulash. Smoked paprika, however, does not have the same traditional importance in Hungarian culinary practices as in Spain.
FAQ about Smoked Paprika and Paprika
Can I substitute regular paprika for smoked paprika in recipes?
While both spices are from the same region, their flavor profiles are distinct. Expect a taste difference if you substitute one for the other. If smokiness is not required for your dish, regular paprika can be used in its place, and vice versa.
Is smoked paprika spicier than regular paprika?
Depending on the pepper variety and processing method, both variants can range from mild to hot. The origin and type of pepper used also impact the heat. Before adding it to your dishes, check the label or sample a pinch to gauge its spiciness accurately.
How should I store paprika?
To prevent flavor degradation, store both types of paprika in a cool, dark place, preferably away from direct sunlight and heat sources. The use of airtight containers is critical because they not only keep the spices fresh and potent but also protect them from moisture and contaminants. Regularly checking for freshness ensures that your dishes have the best flavor possible.
Where can I use smoked paprika?
Smoked paprika can be added to roasted vegetables, sprinkled on avocados, or used in meat and fish marinades, in addition to traditional Spanish dishes. Its smoky flavor is versatile and can be used to elevate a variety of dishes. It's also delicious in soups, stews, and sauces or as a garnish for popcorn or deviled eggs. The possibilities are limitless.